Bayshore Medical Compression Socks & Leg Wear Supplies
Compression & support socks, stockings, hosiery and more!
In Stock at our store in Pasadena, TX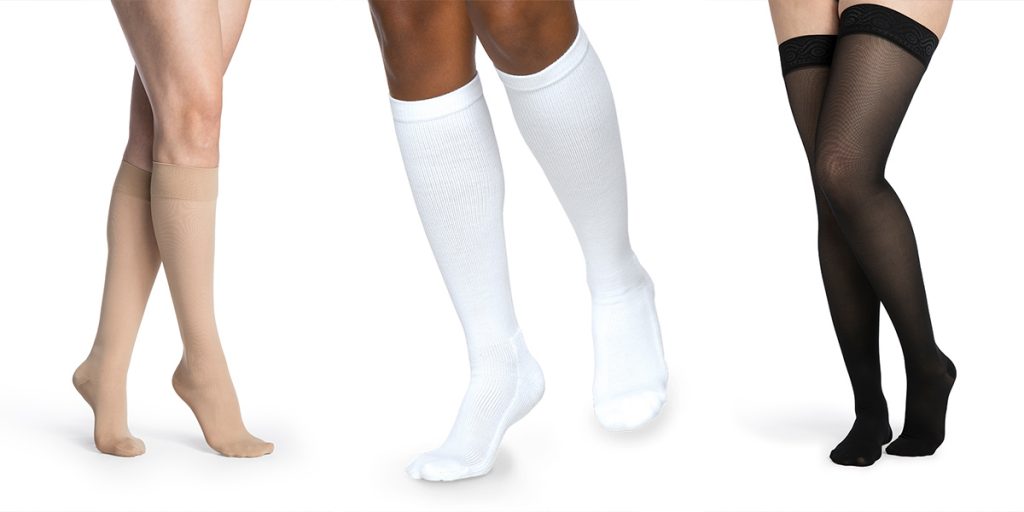 We have an assortment of compression products designed to fit your lifestyle and help improve your circulation, increase energy and aid in maintaining healthy legs.
We discuss the symptoms the patient is trying to alleviate. Measure their legs or arms & present them with a choice of solutions. Teach them how to don their socks, stockings or arm sleeves. If the customer has weakness of hands or limited mobility, we have donning aids to help them remain independent.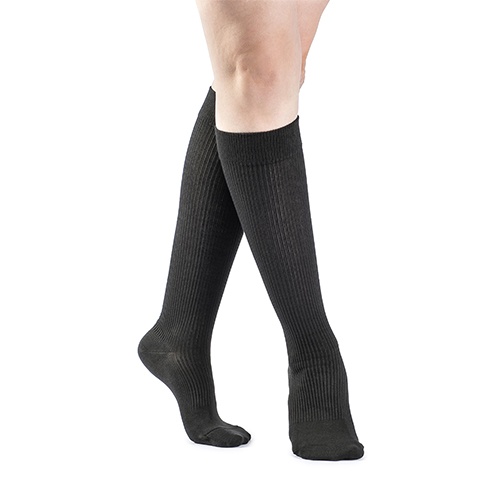 15-20 Compression
Best for extended standing or sitting (travel), heavy fatigued legs, or mild swelling of legs.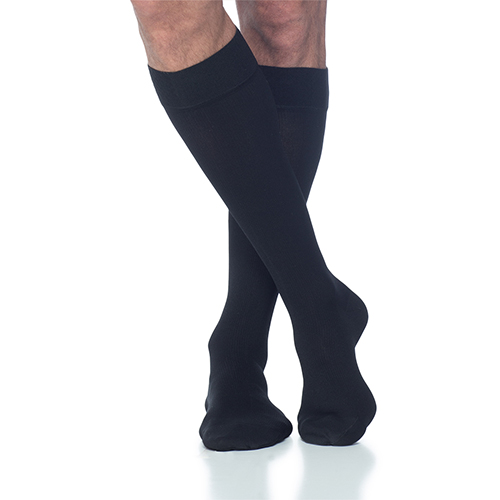 20-30 Compression
Best for swelling of legs, painful, fatigued and aching legs, mild to moderate varicose veins, or after leg vein stripping.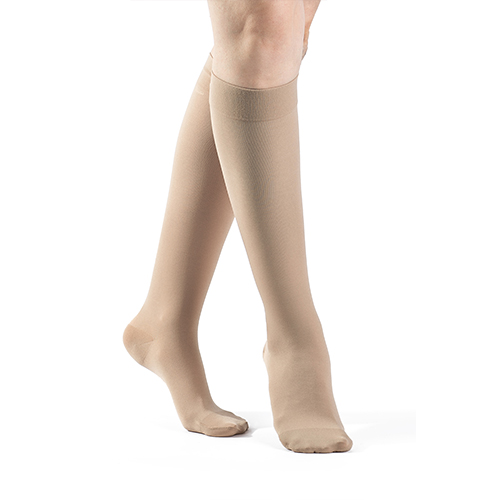 30-40 Compression
Best for lymphedema, red painful skin (phlebitis), or deep vein thrombosis.
Fit & durability of the garment is very important. We have many customers that have previously purchased stockings elsewhere that dig into their leg, just below the knee. We have stockings that never roll down & never dig in below the knee. Our compression products are also suited for those with chronic venous disorders, edema, stasis, skin changes and for those who have had or will be having a vein procedure.
We Also Supply The Following Compression Products
Don't see what you're looking for? Call us at (713) 472-8585 for assistance.
How Can We Help? Send Us A Message